₪₪₪ Tarot Day Card ₪₪₪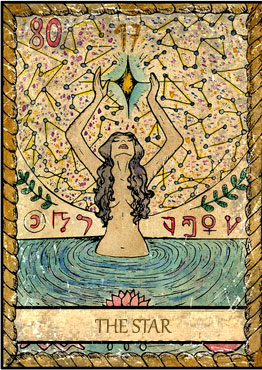 Your Day Card is:
The Star
Today everything is under a lucky star. Longer-term projects can start and minor problems can be solved. Let loose new visions. Your entire project is headed for success and nothing can throw you off-track.
Continue following your spiritual goals. Meditate — it is a good time for quiet contemplation. A balanced state serves not only yourself, but everyone around you as well.
Today is a good day to meet someone new - if you´re interested. If you are dating, you can bring your relationship to a higher and more fulfilling level.