₪₪₪ Tarot Day Card ₪₪₪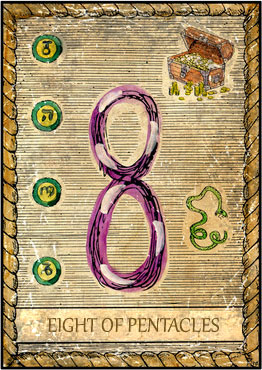 Your Day Card is:
8 of Pentacles
Now the time has come to tackle new things. If you have long dreamed of something, then start it today. What you begin will also bear fruit. Walk slowly, step by step. Do not try to soften too much at one time. However, keep your goal always in mind. Strength is to be found in serenity.
Do not be afraid to ask someone else for help or to delegate tasks. Life is not just about work, it also needs space for creative energies.
If you feel that you have expected too much, just concentrate on your main project. Everything else you can still do well tomorrow.