₪₪₪ Tarot Day Card ₪₪₪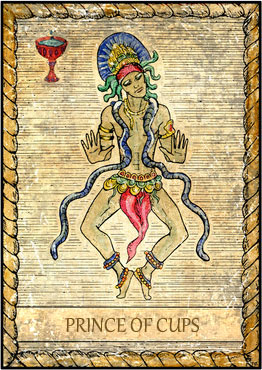 Your Day Card is:
Prince of Cups
Let your emotions flow. What moves you, what do you feel, what annoys you? Be honest with yourself and hide nothing.
Today you can encounter a sensitive man who will enrich your life.
You have to count on yourself, because you have power. Support it and with your wisdom, that is all you need. Check your conscience to see if your concerns will benefit all and not just you. Simply be generous, this will give you even more power.