₪₪₪ Tarot Day Card ₪₪₪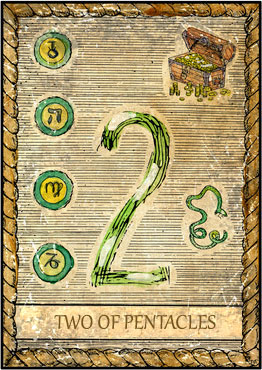 Your Day Card is:
2 of Pentacles
Take it easy today and dare to try new things, experiment a little. You can spontaneously and flexibly try things. Not everything can be planned precisely. If not everything works immediately, do not let that bother you. Take it easy.
There is no need to rush. You have all the time you need, no matter how things appear. Sort through your feelings calmly.
Today, you should savor recreation and feelings of physical well-being.