₪₪₪ Tarot Day Card ₪₪₪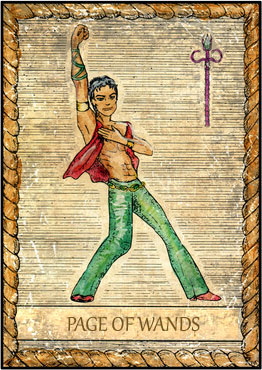 Your Day Card is:
The Wands represent the element "fire". The Pages, however, stand for new and interesting opportunities from the outside. You will experience an exciting opportunity. Try something new and perhaps unusual. Do something that you would otherwise never do. Today you can let your nonconformist side loose.
Collect information now in order to understand a situation that will keep you busy for some time. Watch quietly from the sidelines. You can come out and play your role in due time.
You are often underestimated, which can be used to your advantage. This card is your Joker.