₪₪₪ Tarot Day Card ₪₪₪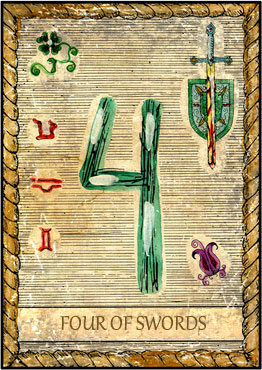 Your Day Card is:
4 of Swords
Give yourself a break today. Your projects will continue, although after a temporary delay, but a rest will do you good.
Consider your values, roots and objectives and observe your inner dialogue. This will benefit you later.
It could be that your ideas are not mature enough, or that you are not willing to hear others' feedback. But focus less on the opinions and prejudices of others. Be open to your own intuition and insights from deeper sources.