₪₪₪ Tarot Day Card ₪₪₪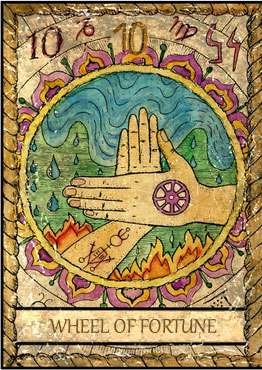 Your Day Card is:
The Wheel of Fortune
Do not intervene today. Things will happen as they have been predetermined. The time will come when everything will turn out all right.
Fundamental changes are now imminent. The benefits that you can gain from it will be long-term, but be realistic. Follow the flow of events. This may mean new physical performance and experience or mental intelligence. Accept these changes.
The card represents a safe place. You are guarded and protected. You will learn a lot today and you will learn quickly. From what you learn, you can profit for a long time.