₪₪₪ Tarot Day Card ₪₪₪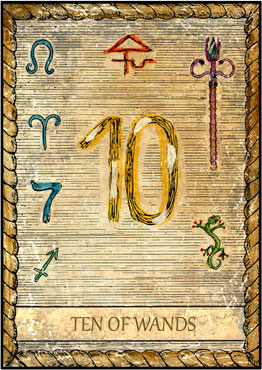 Your Day Card is:
10 of Wands
A heavy burden weighs on you, but today you must persevere. Think exactly about your situation, but do not do too much. Listen to yourself and decide if you can master the task alone or need outside help. If you notice that you have come to your limits, you are taking action.
Run now to finish what you started. Your idealism and optimism will be revived.
Return to your simple and true heart and follow your pure and healthy impulses. This brings a good mood to your daily life.