₪₪₪ Tarot Day Card ₪₪₪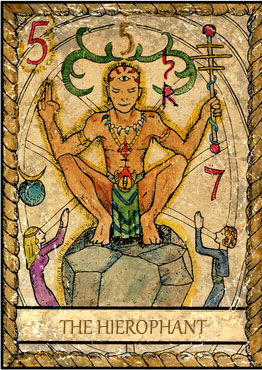 Your Day Card is:
The Hierophant
Today will be a positive day. You will feel comfortable where you have always felt at home. You do not love change and stick to existing things. Look for your inner values. Make your own image and forget your promises from the outside. Disregard outward appearances. It is important that you yourself decide today how you would do it in the future.
This card also advises you to ask someone for advice if you no longer know. Learn from everything you know about what you´ve been busy with. Internalize new insights, so you can come back to them later. This allows you to develop step by step and become a person who is highly trusted and whose judgment is appreciated by others.
If you have achieved championship or expertise in something, let others participate in it. Focus on your goal. You will be a master in your field.