₪₪₪ Tarot Day Card ₪₪₪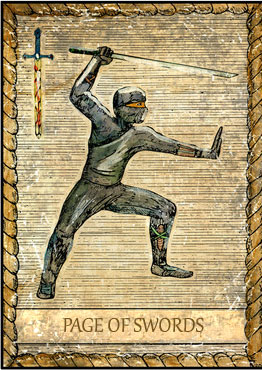 Your Day Card is:
Page of Swords
Today is a day on which you receive a lot of criticism. Stay on guard. You could always be attacked. Fight back, but not immediately, it could be justified. You can only learn from mistakes.
Behind your vigilance often lies a hidden agenda. You are an observer who should also observe yourself. If you dream of one day taking things into your own hands, then stand before your boss or other authority. You should plan now how to do that.