₪₪₪ Tarot Day Card ₪₪₪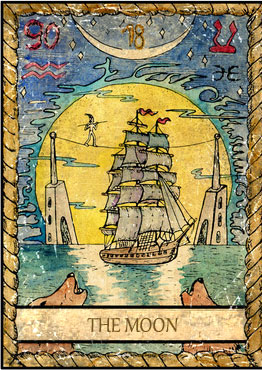 Your Day Card is:
The Moon
You may feel somewhat anxious. But behind every fear is an important experience in the end. Act mindfully. You can overcome these fears. This can unsettle you in the short term, but nevertheless you should go your way in order to get ahead.
Also listen to what your body is telling you. Your best sources of security and support are your feelings and inner values. Trust your gut, your instincts and your intuition.
Today is also a good time for meditation. Try to only witness what happens today. Just do nothing, but be supported by nature. This may be the best option today.