₪₪₪ Tarot Day Card ₪₪₪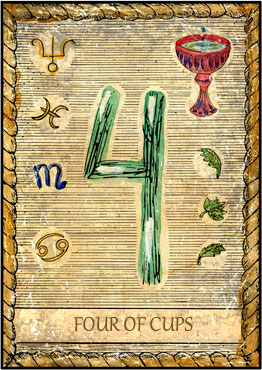 Your Day Card is:
4 of Cups
In order not to miss any opportunities, you need to be open-minded and not stubborn. Forget the reason why you were mad at something or someone.
You might be stressed, restless, not feel well or have a desire for change and start to wonder. Try to find clarity about what the causes are. The card advises you to take a clear stance. Calm the excitement about it. This will show you the way.